Slotted Angle Shelving
Slotted Angle Shelving systems are the most basic and cost-effective technique for meeting all storage requirements. These Industrial Shelving Systems are used for manual restocking as well as quick order pickup. Child parts, fasteners, documents, books, etc. can be stored directly and this slotted angle shelving is an ideal solution for locations with limited storage space, height, and where the item to be stored is small.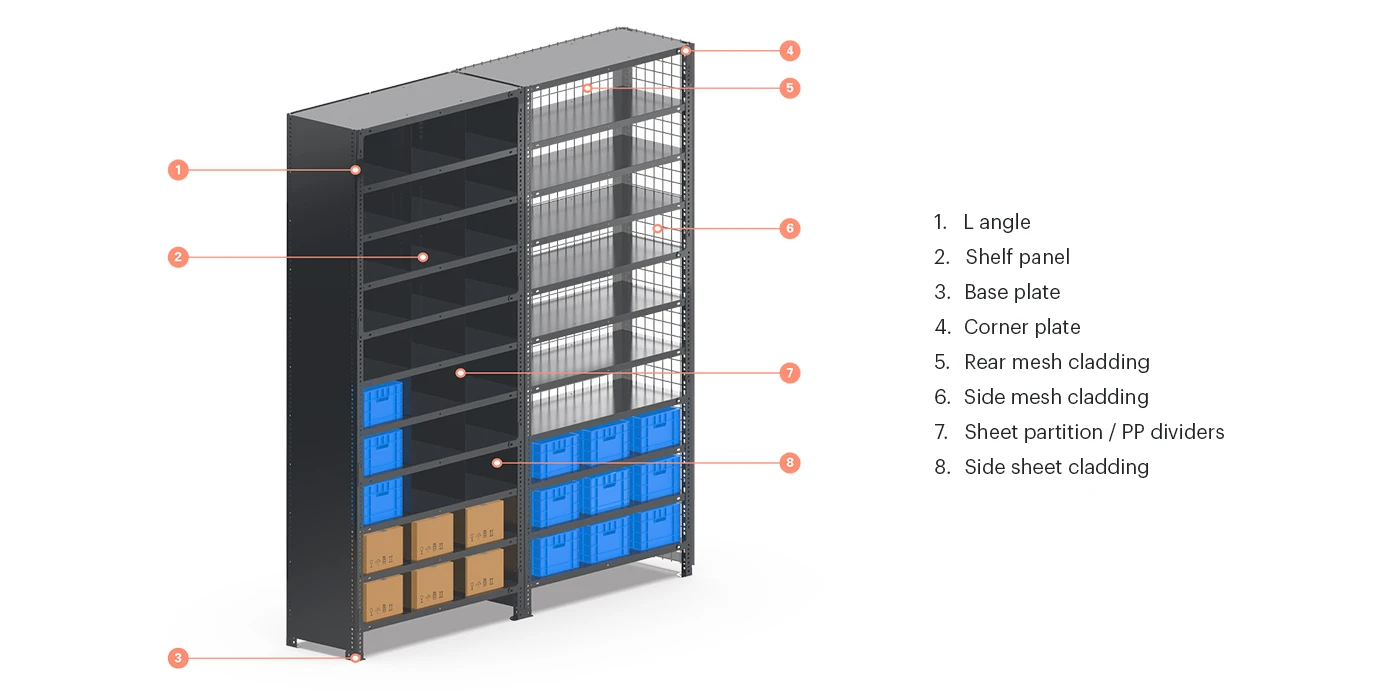 Tap to View
Our slotted angle shelving systems are ideal for manual storage of light to medium weights, with loading capacities ranging from 50 to 250 kg. This is a simple and cost-effective solution for all storage requirements and is available in standard heights up to 3000mm, spans up to 1200 mm, and depths up to 600mm.

Adaptable to all
storage needs

Quick order
pickup

Best suited for
storing small parts

Easy to
assemble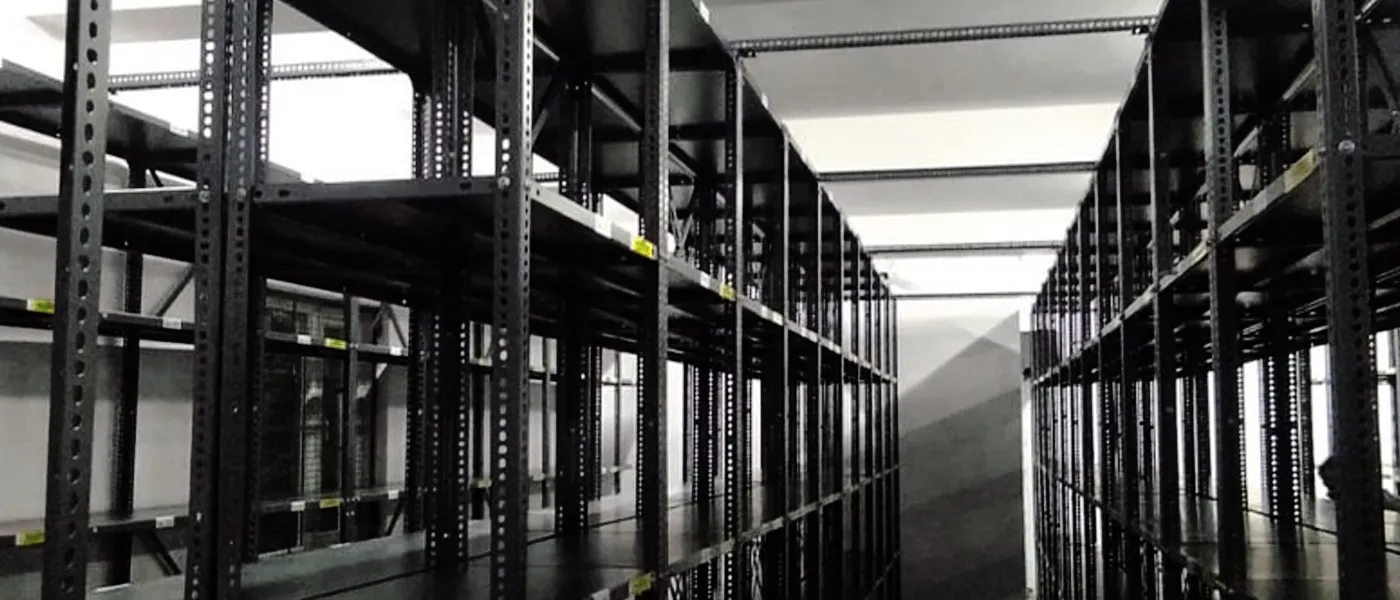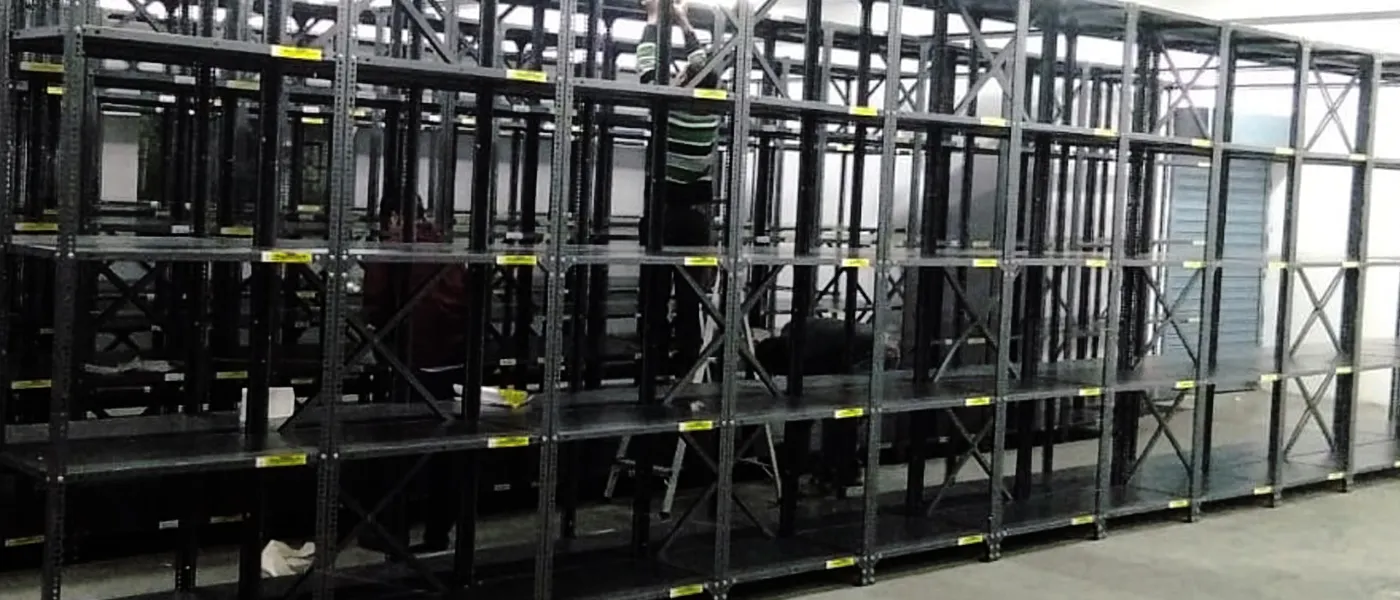 Product Gallery
Advantages
Slotted Angle Shelves are the simplest and economical system
Adaptable to all storage needs
Versatile
Easy to assemble
Slotted angle shelves are utilized for manual replenishment and for quick order pickup
Small parts, fasteners, documents and books can be stored directly and also in smaller bins and carton boxes
Most preferable where the storage space and height is less and the part to be stored is small