Miniload Shuttle
Mini-Load AS/RS systems are automated storage and retrieval systems for bins, totes and cartons. Mini load systems are designed with faster performance and operational efficiency, resulting in higher productivity. Craftsman's Crato, A single level shuttle system provides optimum space utilization with high throughput capabilities. Crato is fitted with telescopic forks for storage and retrieval designed to handle Totes of sizes from 300mmx400mm up to 600mmx600mm
Weights up to 40 kg per tote can be handled efficiently and reliably by Crato
Combining Crato shuttles with Craftsman's innovative Mini-load lift, throughputs of up to 400 totes per hour per lift can be achieved
Multiple systems can be stacked together for even higher throughputs
Double deep storage for maximum storage density.
Read More
Read More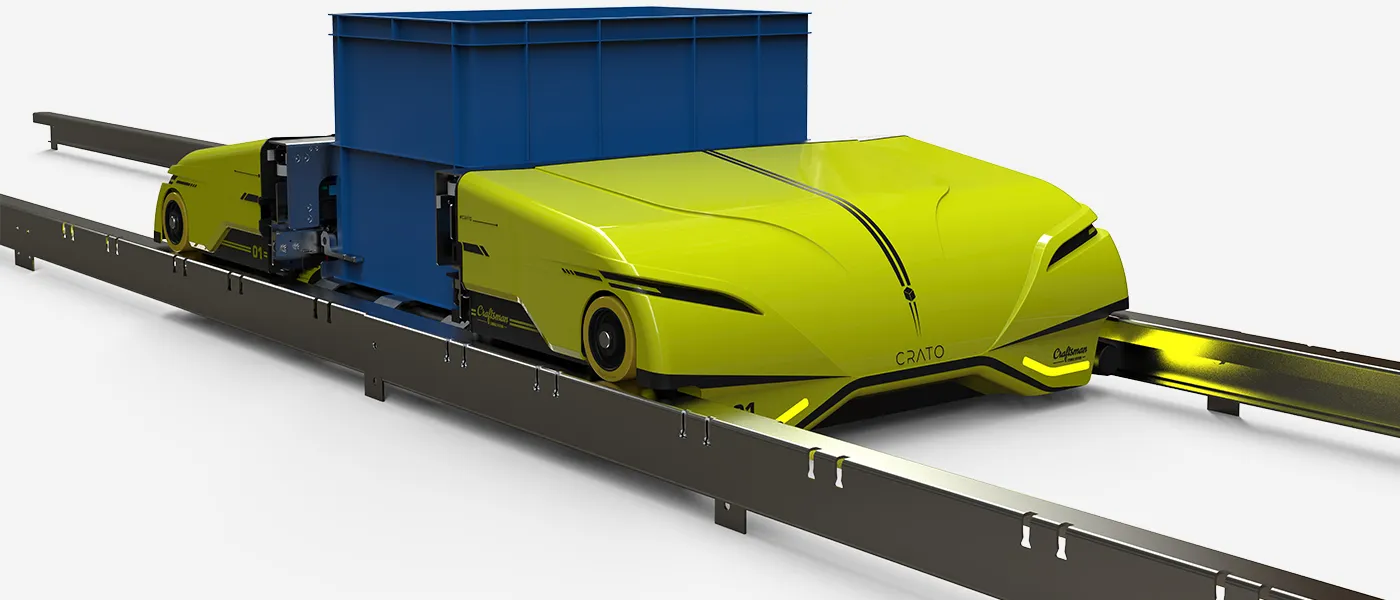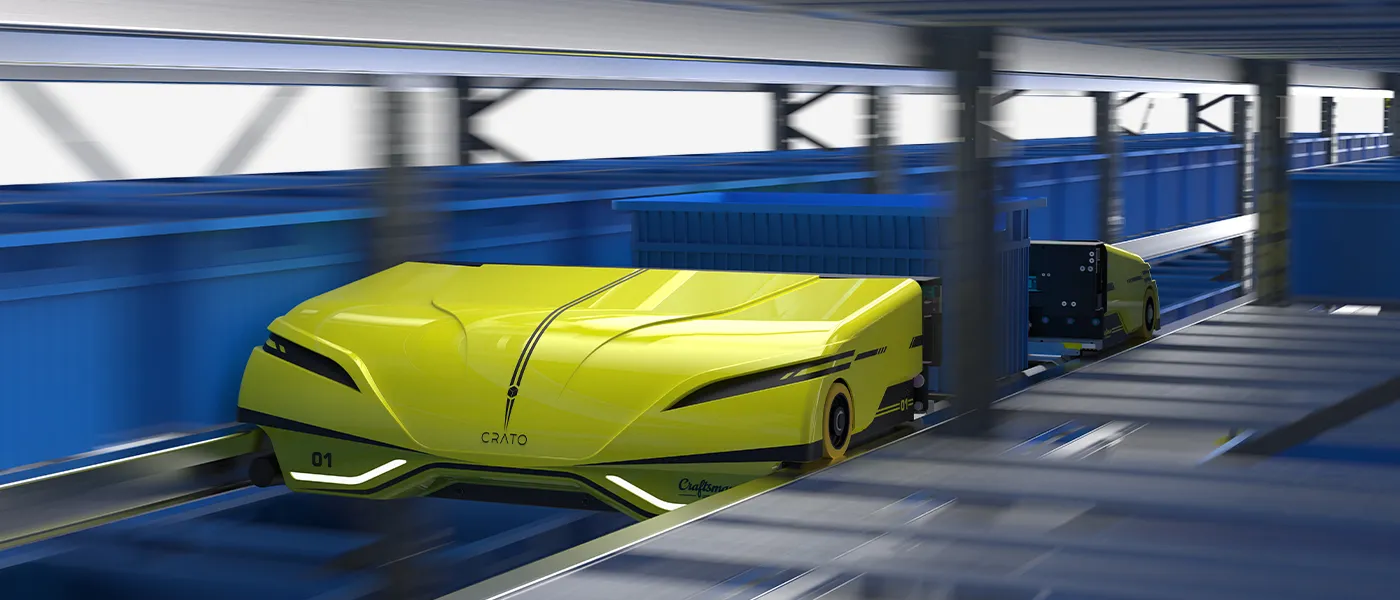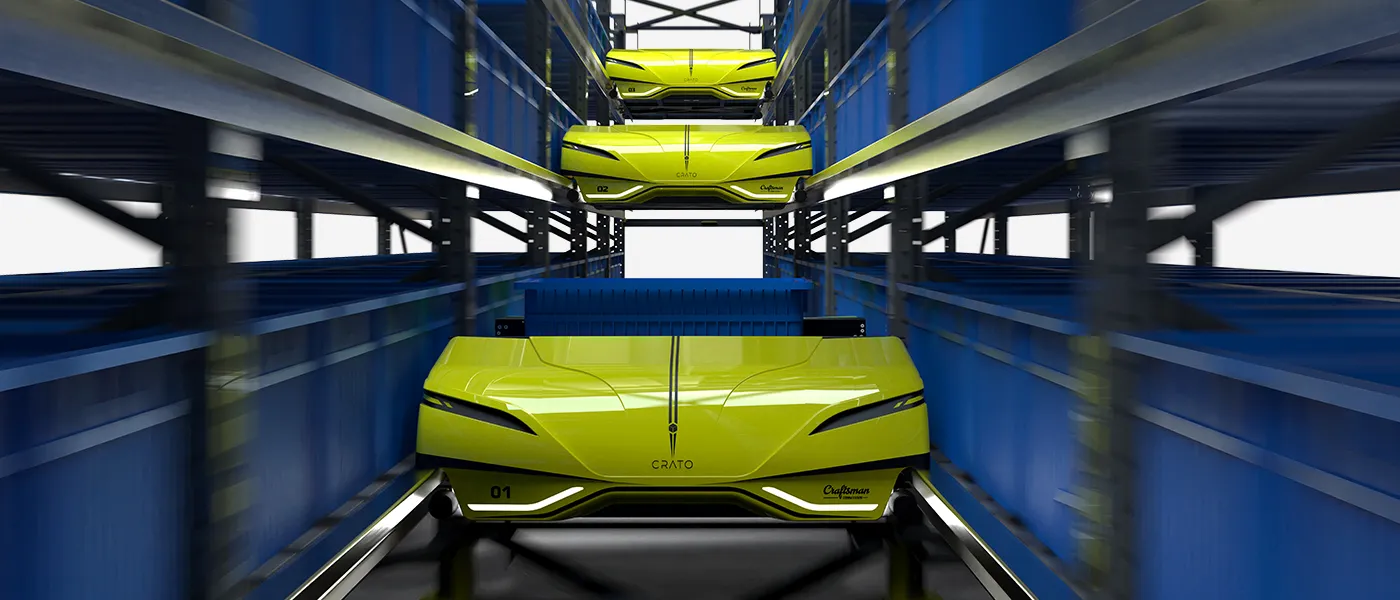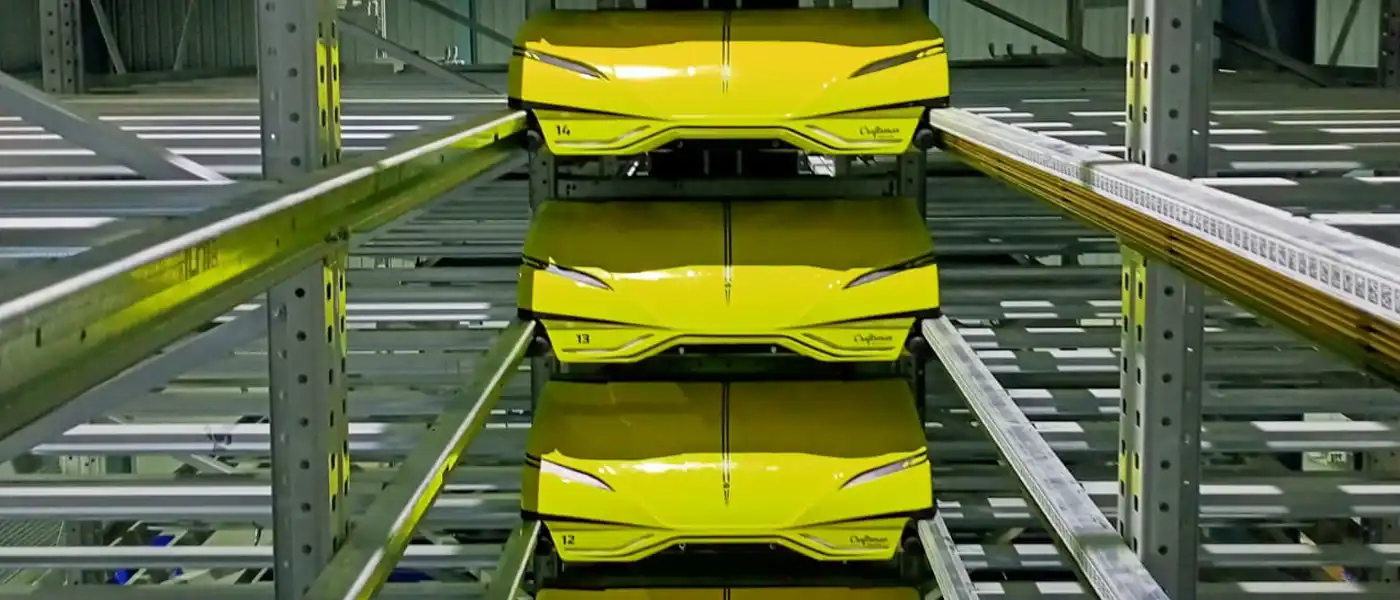 Miniload Shuttle
Crato is fitted with telescopic forks for storage and retrieval designed to handle Totes of sizes from 300mmx400mm up to 600mmx600mm
Weights up to 40 kg per tote can be handled efficiently and reliably by Crato
Combining Crato shuttles with Craftsman's innovative Mini-load lift, throughputs of up to 400 totes per hour per lift can be achieved
Multiple systems can be stacked together for even higher throughputs
Double deep storage for maximum storage density
X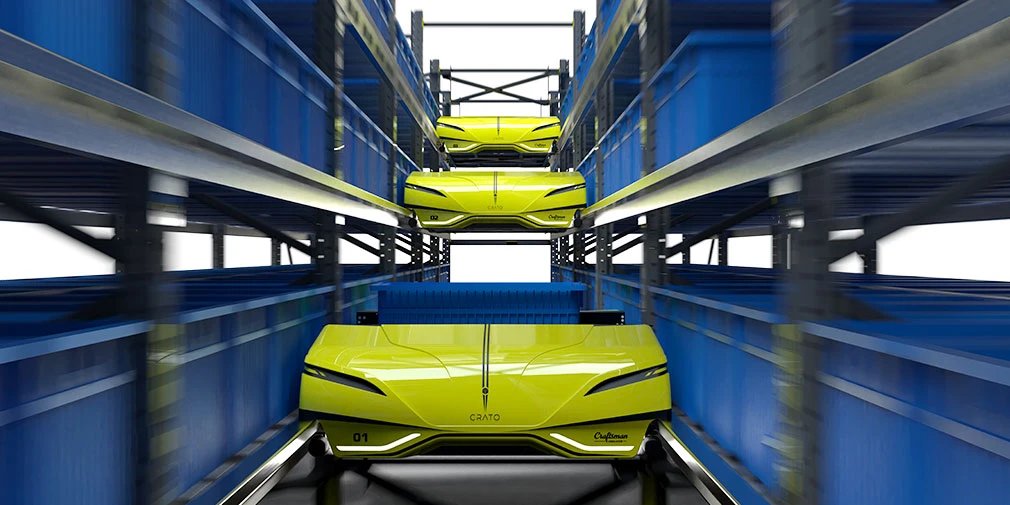 Advantages
High speeds can be achieved
High throughput
Maximum space utilization
Customized to material size
Aesthetic design
Safety light indicators