Mobile Pallet Racking
Mobile Pallet Racking (MPR) Systems increase storage density by eliminating aisle space and is a high-density pallet storage solution with 100% accessibility to each pallet, unlike other high-density storage solutions.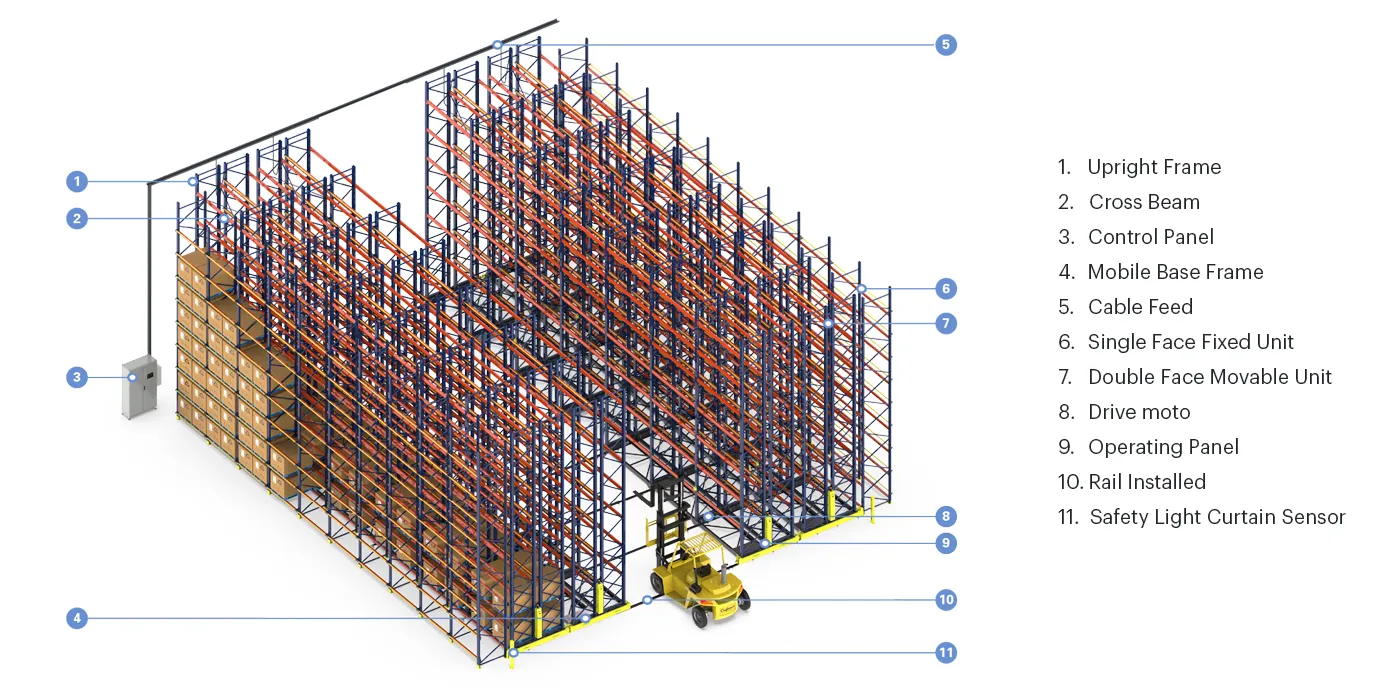 Tap to View
Mobile Pallet Racking (MPR) systems are a viable solution where high space utilization and individual pallet selectivity are important. Craftsman's Mobile Pallet Racking System is equipped with emergency stop and manual release buttons and a modern control system that controls, electric drive units for mobility, and various sensors for access and safety to ensure trouble-free operations, thus creating a safe operational environment in your warehouse. The system can be operated by the push buttons on the racks and/or with remotes. Mobile pallet racking systems are ideal for cold storage applications.

Maximum storage
density

100% access
to pallets

Cuts operating costs through excellent surface area utilization

Ideal for
cold storage
Side View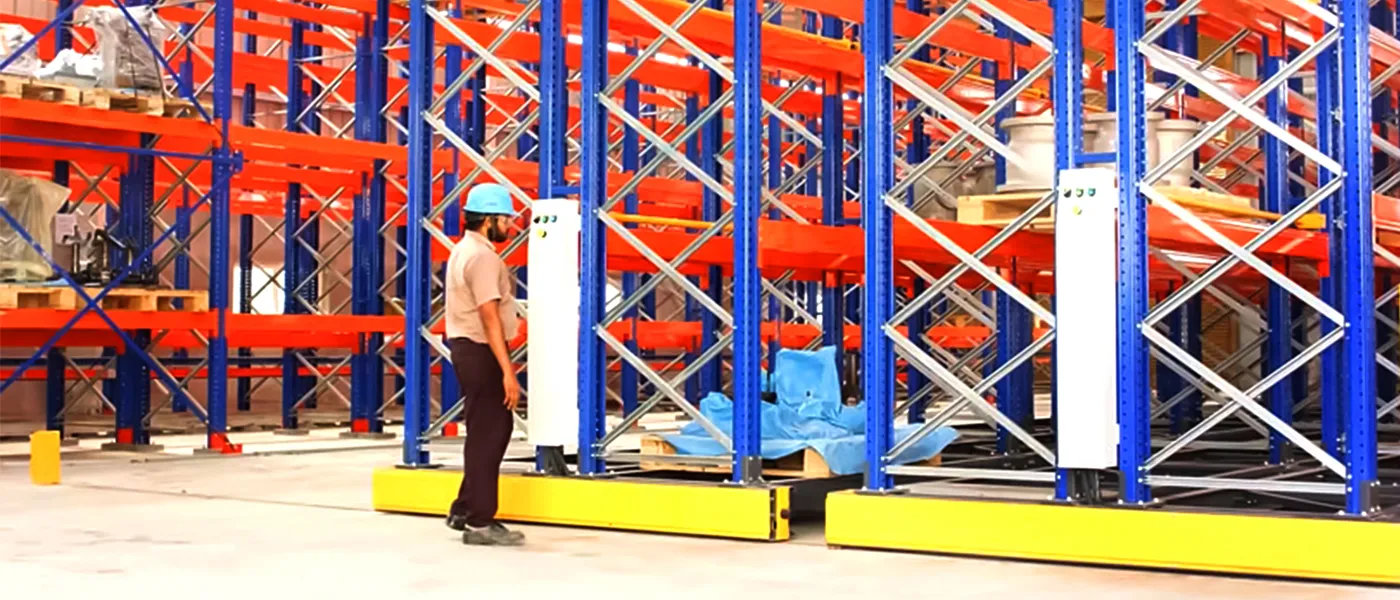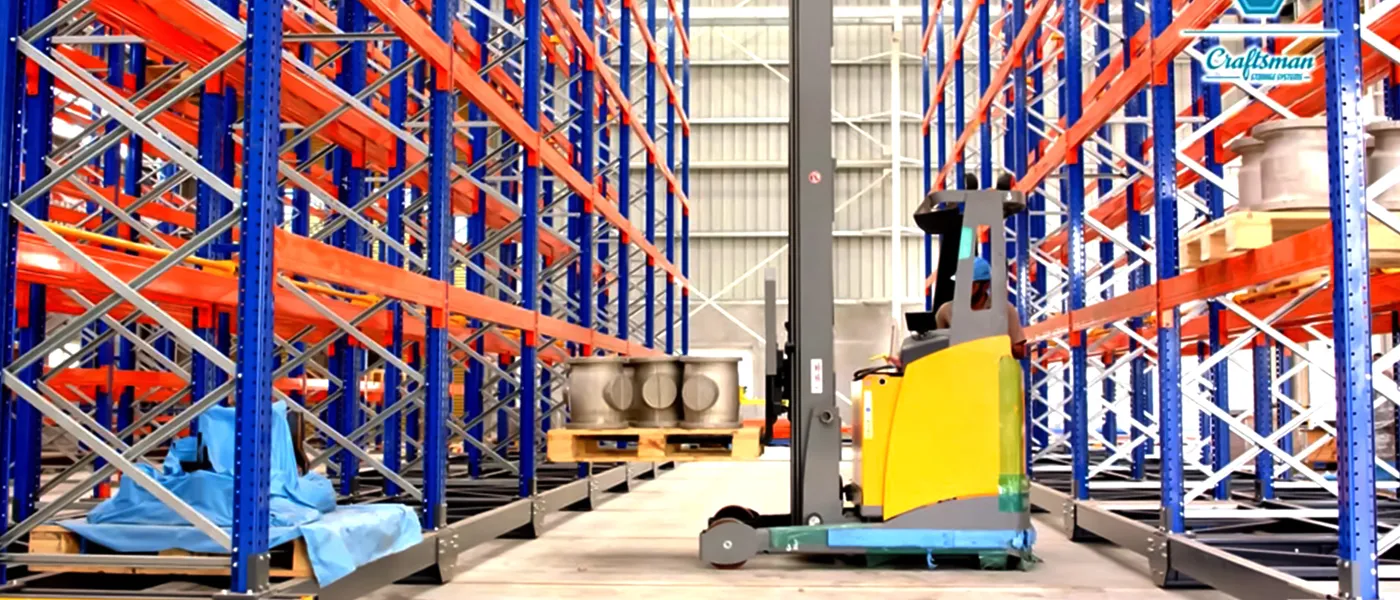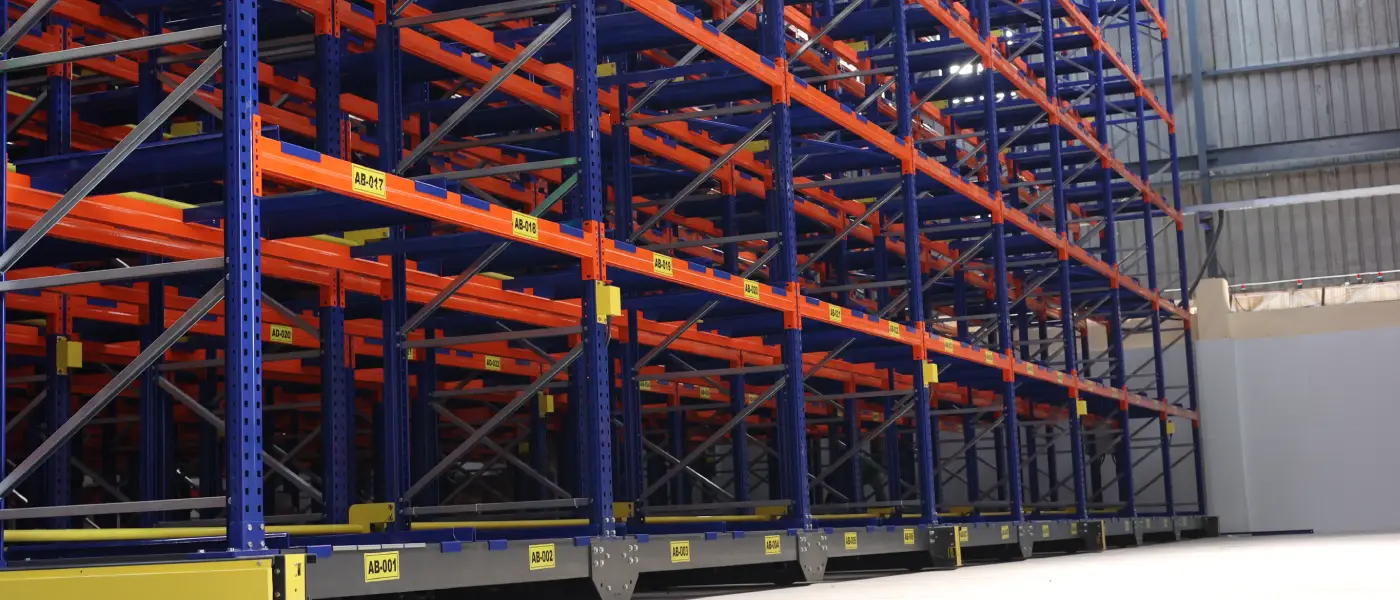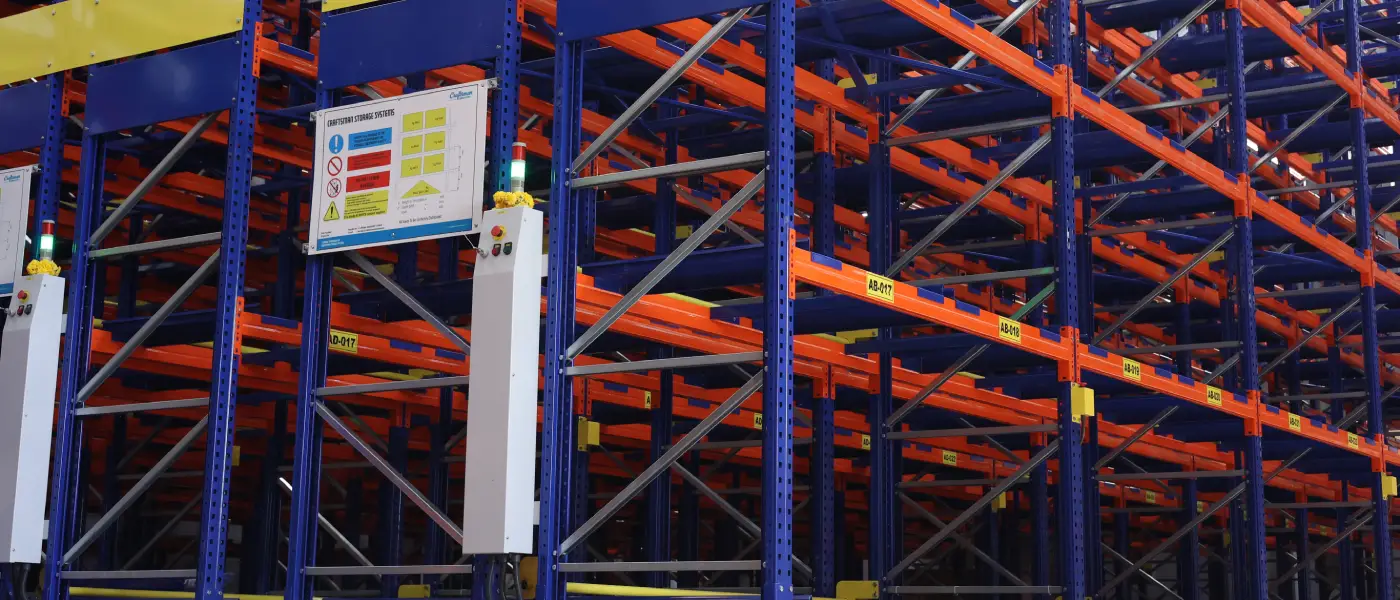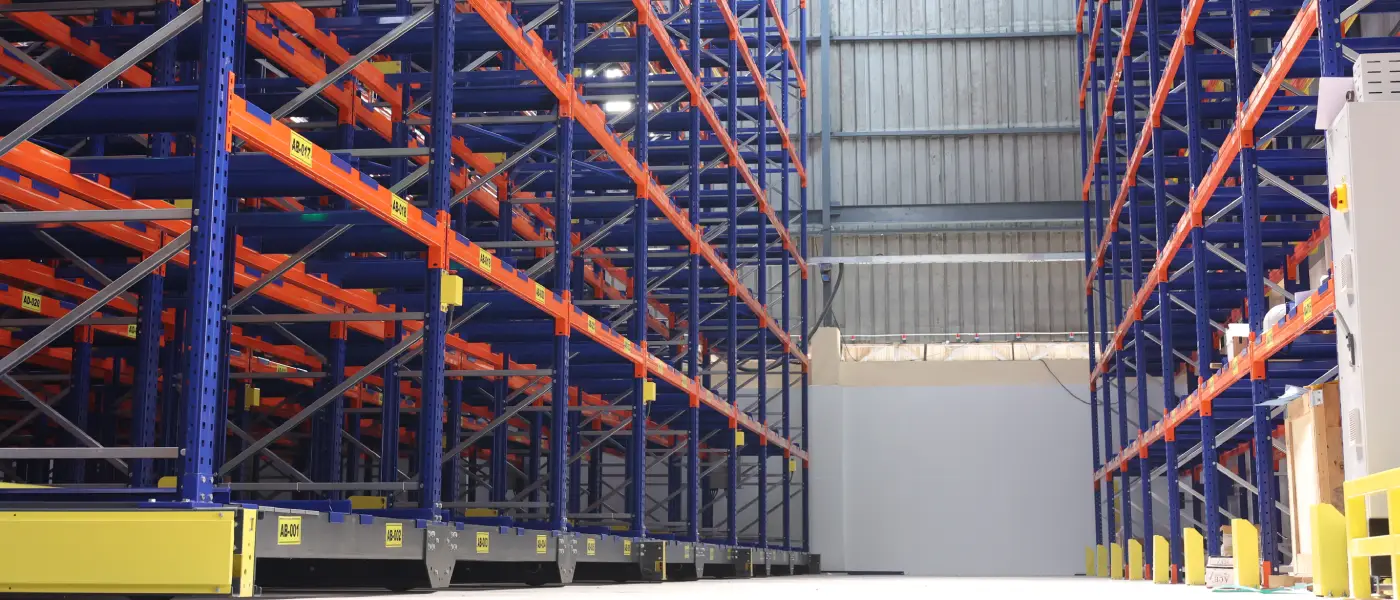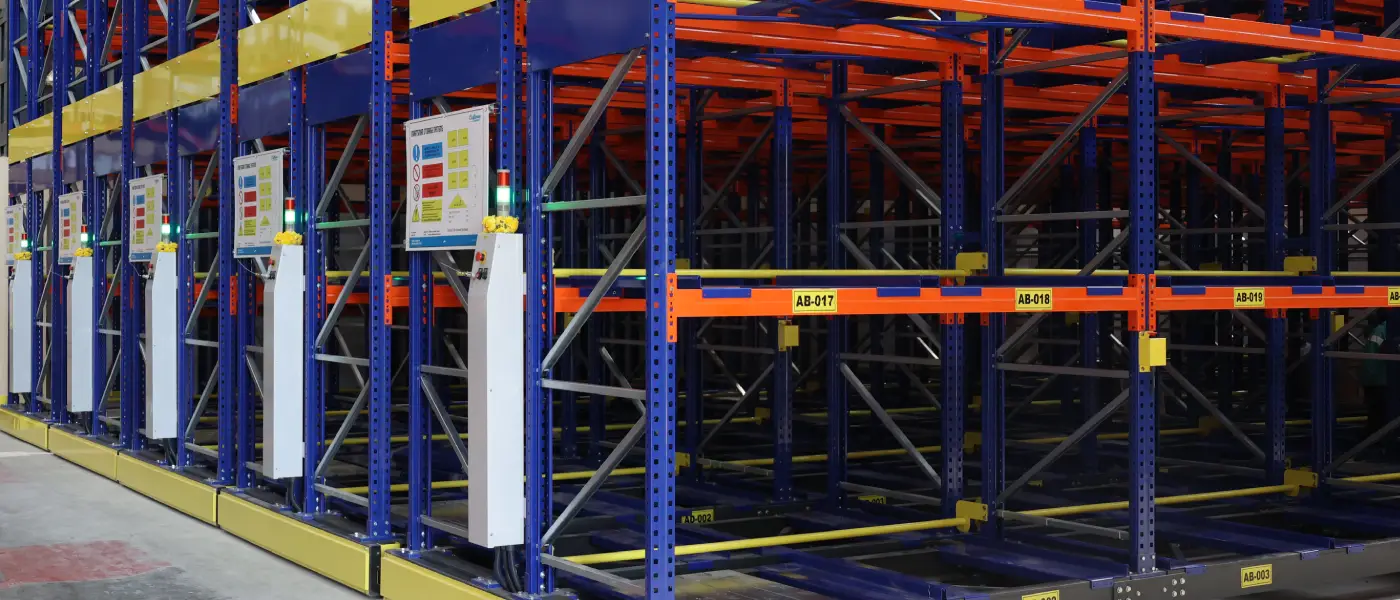 Product Gallery
Advantages
Mobile pallet racking increases storage capacity
Cuts operating costs through excellent surface area utilization
Maximum storage density
In mobile pallet racking, there is 100% access to pallets
High throughput
Option to connect to the warehouse management system
High flexibility with modular expansion options and different combinations
Compatible with all material handling equipment
Mobile pallet racking is ideal for cold storage