Multi-deep Shuttle ASRS
Multi-deep Pallet Shuttle ASRS is a revolutionary multi-deep Automated storage system for Pallets, comprising multiple types of equipment working in tandem:
Ultra-capacitor-powered pallet shuttle
Shuttle-carrier
Pallet lifter
Buffer conveyors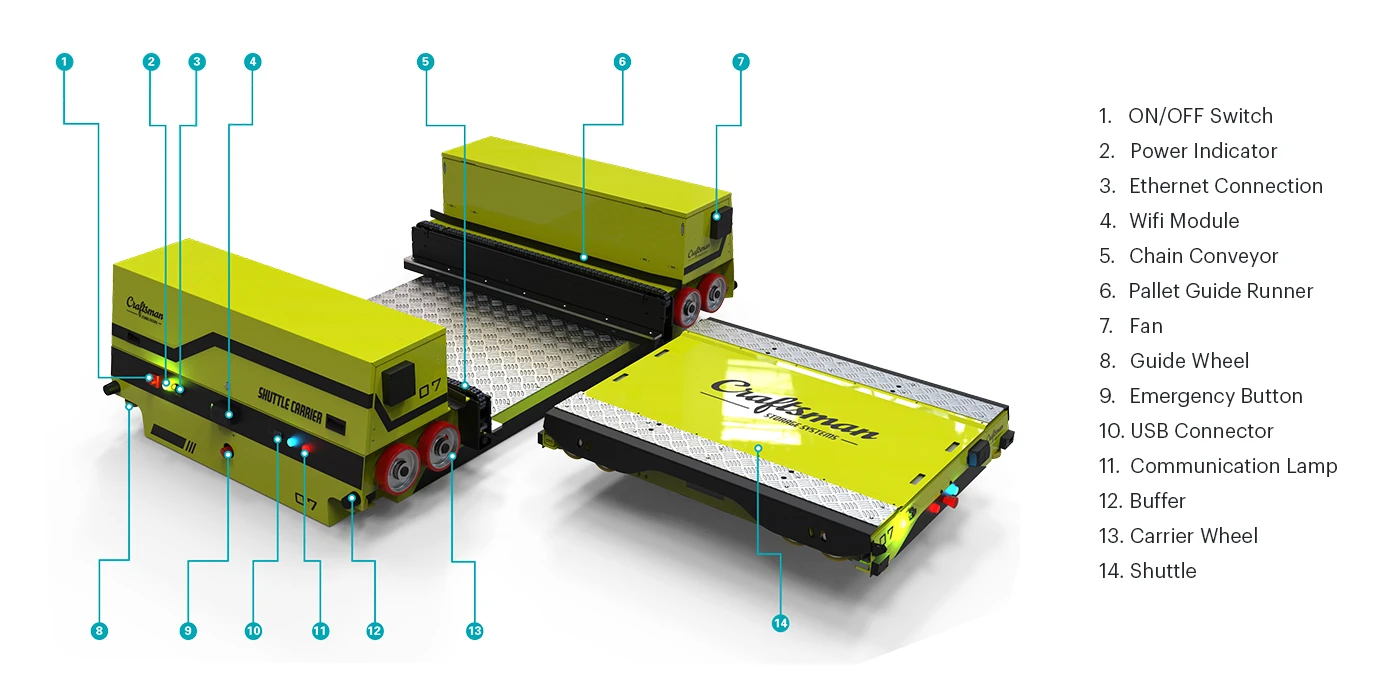 Tap to View
The pallet shuttle ASRS and Carrier can communicate with each other and also with the Shuttle Fleet Management Software (SFMS), which relays instructions as to which pallet to store and retrieve from which location. The shuttle and shuttle carrier are fitted with state-of-art distance, positioning, and proximity sensors, and are highly accurate and able to place pallets within 5 mm accuracy. Each Shuttle & Shuttle Carrier operates on a single level and can access pallets stored in a level by moving in orthogonal directions to each other.

100% automated storage operations

Safe and efficient pallet handling

Modular design for scalability
Top View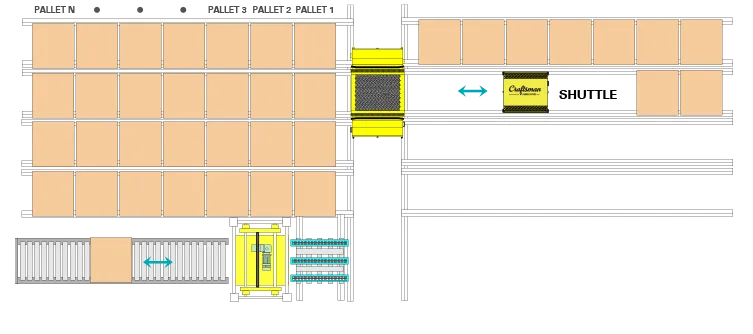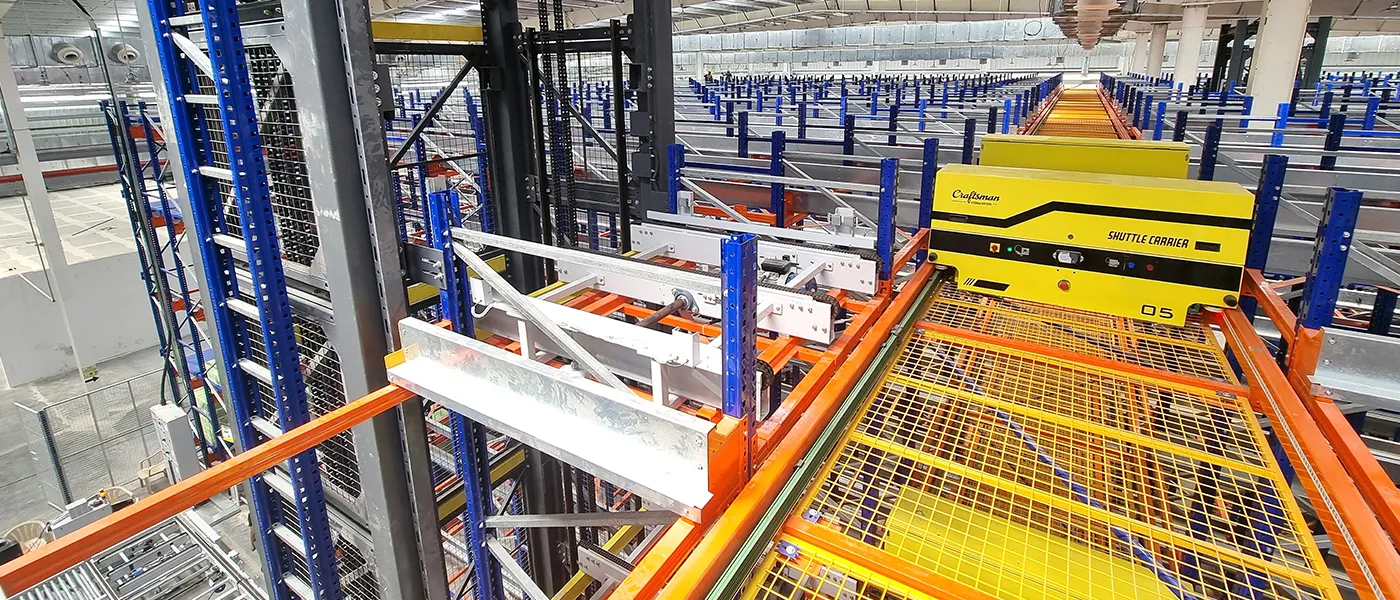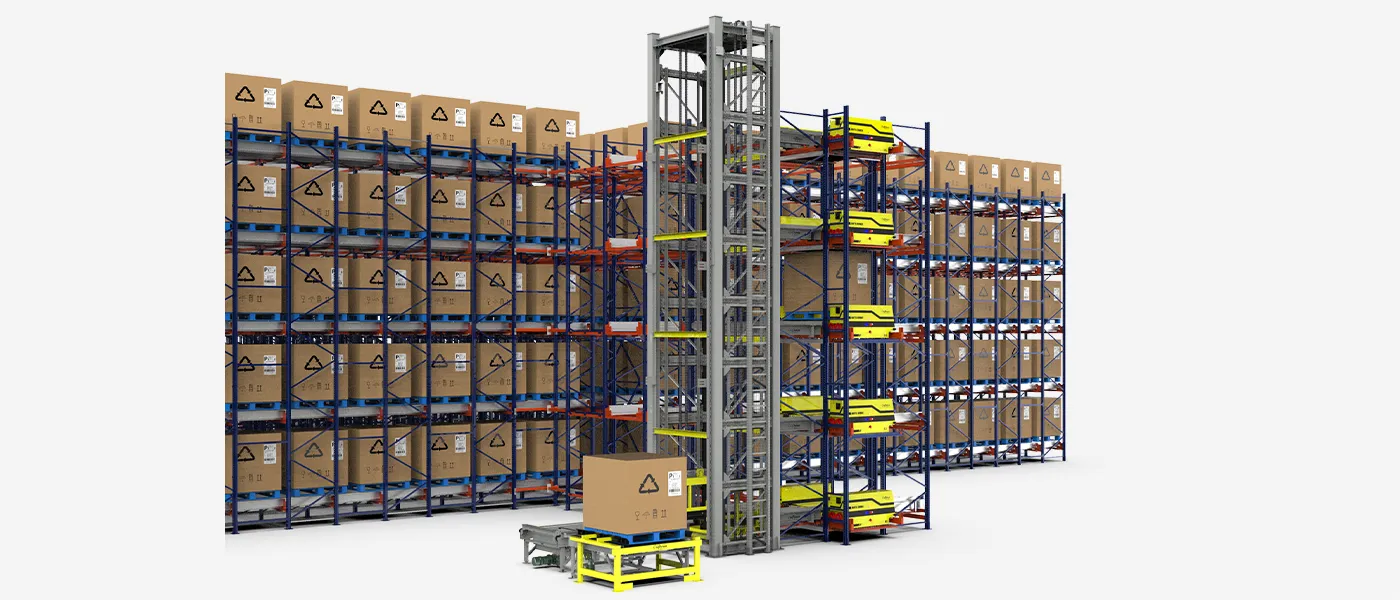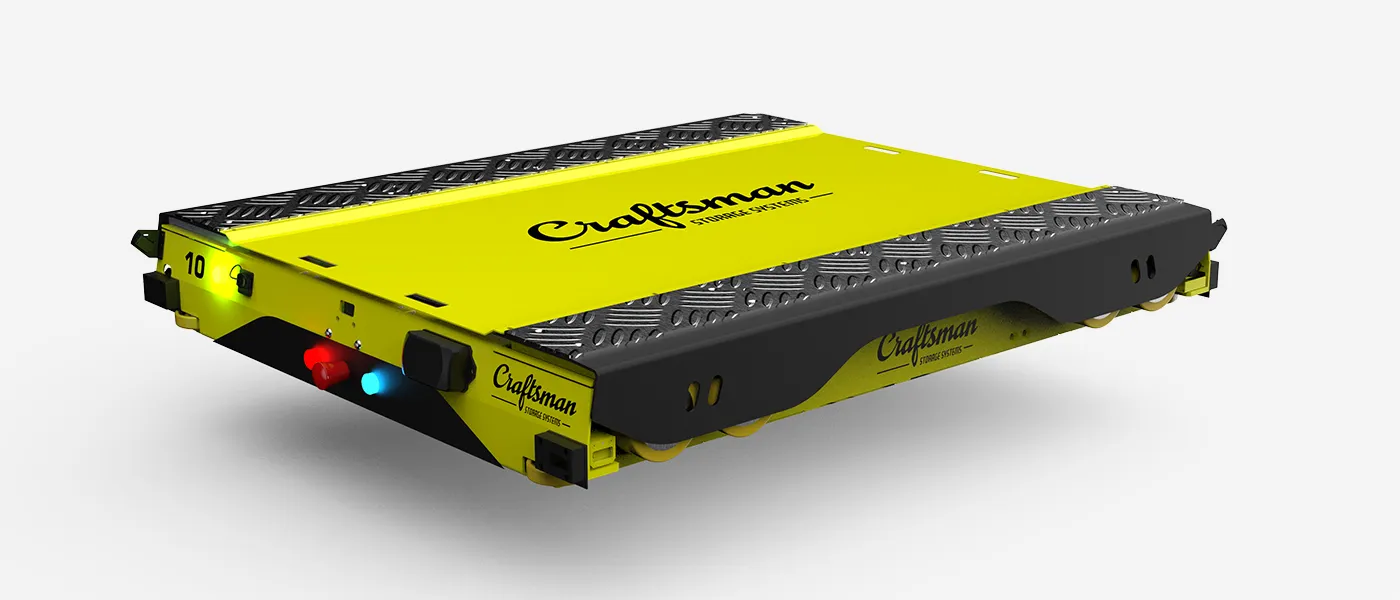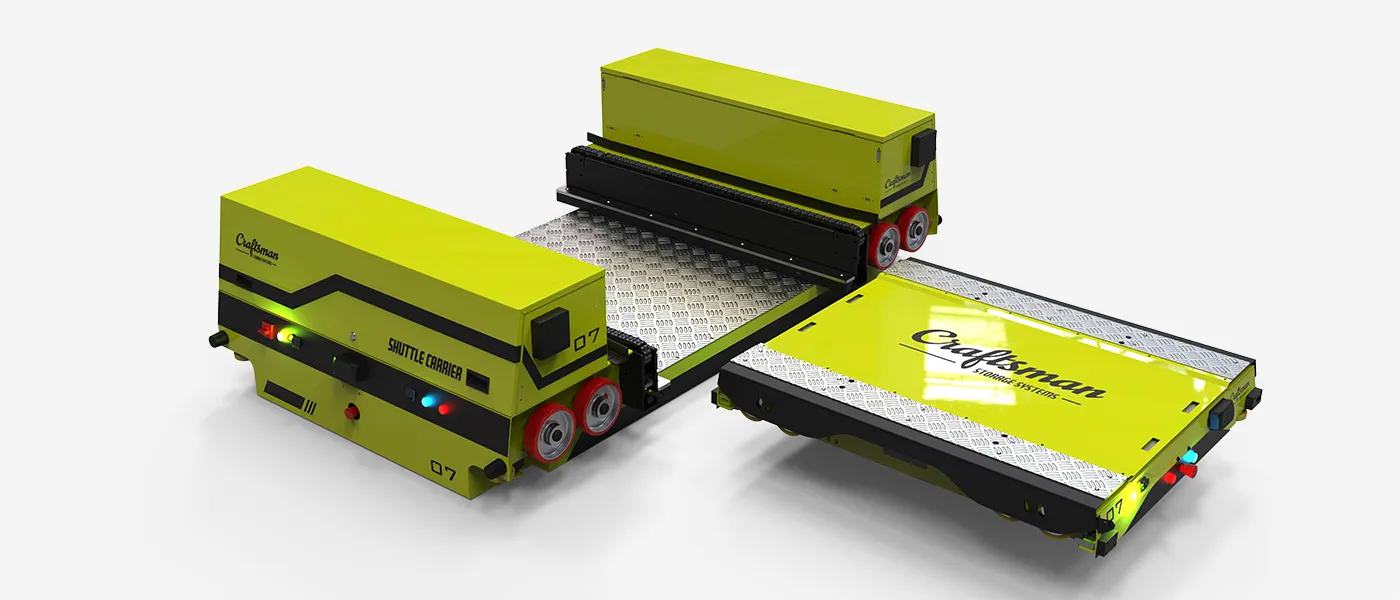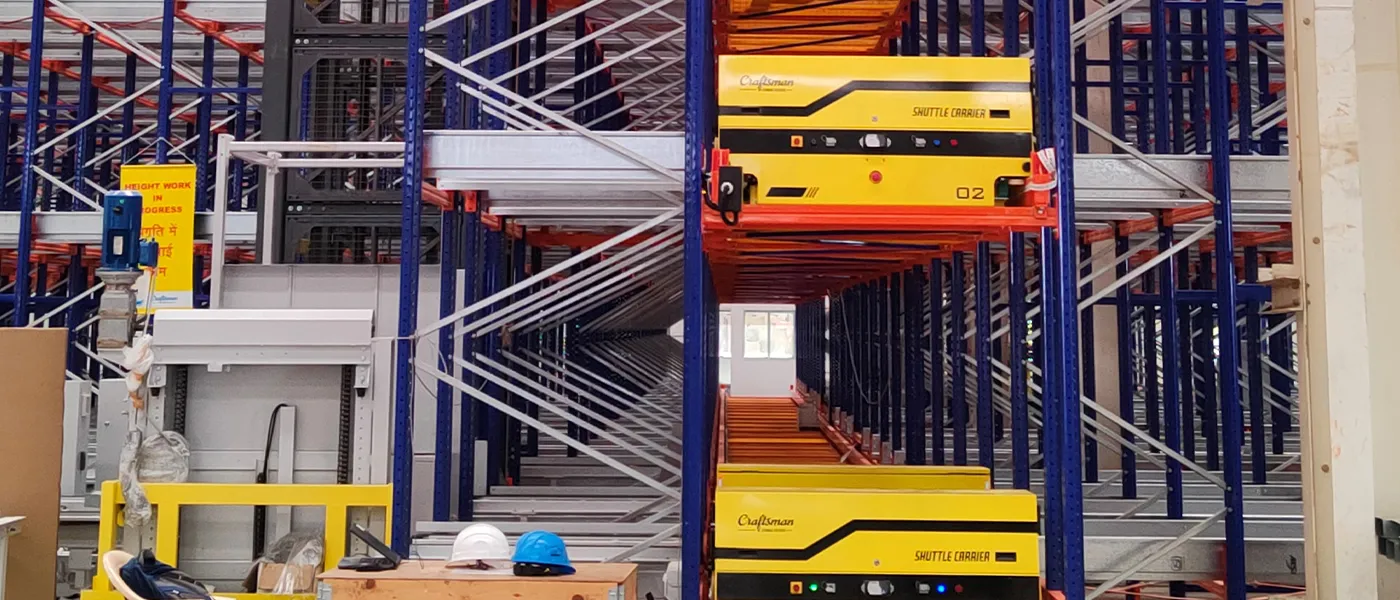 Product Gallery
Advantages
100% automated storage operations
Quick access and faster delivery times
Optimized space utilization
Multi-deep storage
High throughputs for a large range of goods
Optimum Sequencing of material
Simple machine control with plug & play solutions for faster commissioning
Optimum solutions for all unit loads owing to Craftsman's load handling attachments
Safe and efficient pallet handling
Ensured reliability
Controlled Inventory